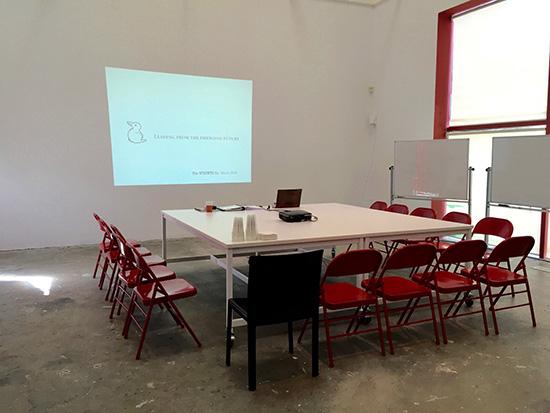 It's really interesting how the engagements with our organizational clients evolve over time. As they extend from months into years, we find ourselves deeply embedded into the fabric of the organization, simultaneously working at the levels of culture, strategy and tactical execution.
We recently came across a case study done as part of the International Coach Federation's 2015 International Prism Awards that shows how this model can scale in organizations much larger than those we are working with (currently in the 5-105 people range). The coaching initiative at multinational software developer SAP, with some 80,000 employees worldwide, is now more than 10 years old and extends way beyond the typical approach of using coaching for the C-suite and "high potentials."
Coaching is available to everyone at SAP, regardless of seniority, level or job function, via a mix of internal and external coaches. SAP's protocol for employees' development planning has been updated to include working with a coach as a formal option, and coaching is now part of it's onboarding process for leaders following a merger or acquisition. Through "Embedded Coaching Fellowships," internal coaches are deployed to provide full-time, temporary support for specific projects or development goals.
Coaching is also being used to support a gradual move away from a conventional approach to performance management, characterized by twice-annual performance reviews, toward a new mindset characterized by regular development conversations between managers and their direct reports.
SAP is leveraging coaching to support key strategic goals pertaining to the organization's learning culture and talent management strategy, and to drive employee engagement. Coaching is also a cornerstone of the organization's strategy for recruiting, grooming and retaining millennials.
Through ongoing surveys, staff and management at SAP have reported a host of positive impacts from the company's coaching program, including behavior change; positive changes in emotions, perception and mindset; and an enhanced capacity for self-reflection and solution-oriented thinking.
While 80,000 employees is a tad larger in scale than the work we aim take on, it is good to know that the same kind of approach that we're using—with a mix of individual and group coaching, training and development, delivered over time—generates real impact on organizational results and culture in a wide range of settings. Here's how some of our clients have described the impact of coaching in our surveys:
"Everyone in our company was working so hard that we were exhausted. WYSIWYG was able to spot the things that had us on a treadmill to nowhere. We're no longer stuck there. We're moving forward again."  Small Business Owner
"WYSIWYG'S coaching turned our business around. They have a unique ability to distinguish strengths and passions and focus on them. They see what we cannot, both opportunities and roadblocks, in a way that unleashes our creativity and helps us craft strategies that work." Entrepreneur
"Thanks for the grease to get our gears moving towards our fullest potential."  CEO, Social Enterprise